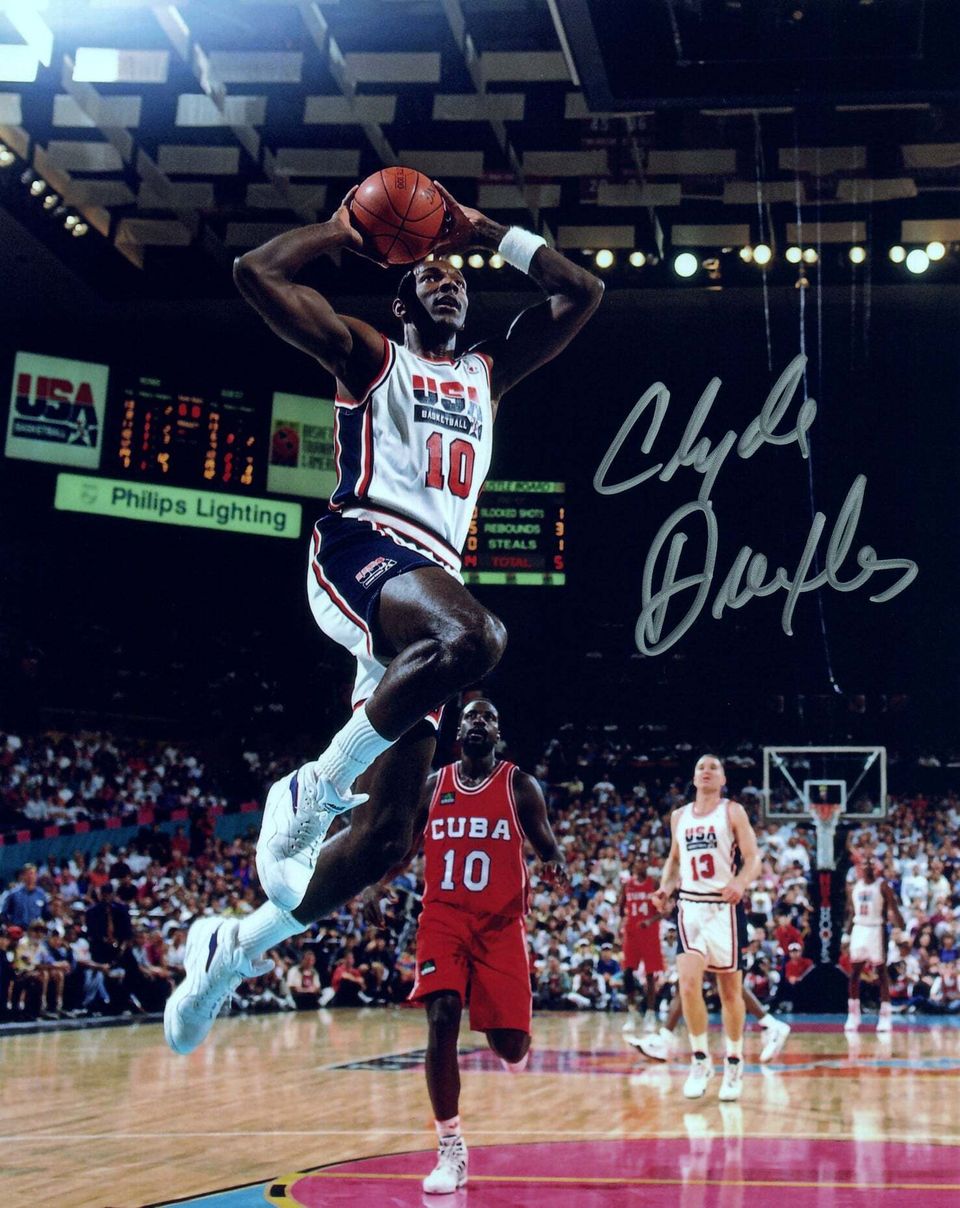 Action shot from the legendary 1992 Dream Team that rolled to Olympic gold in Barcelona.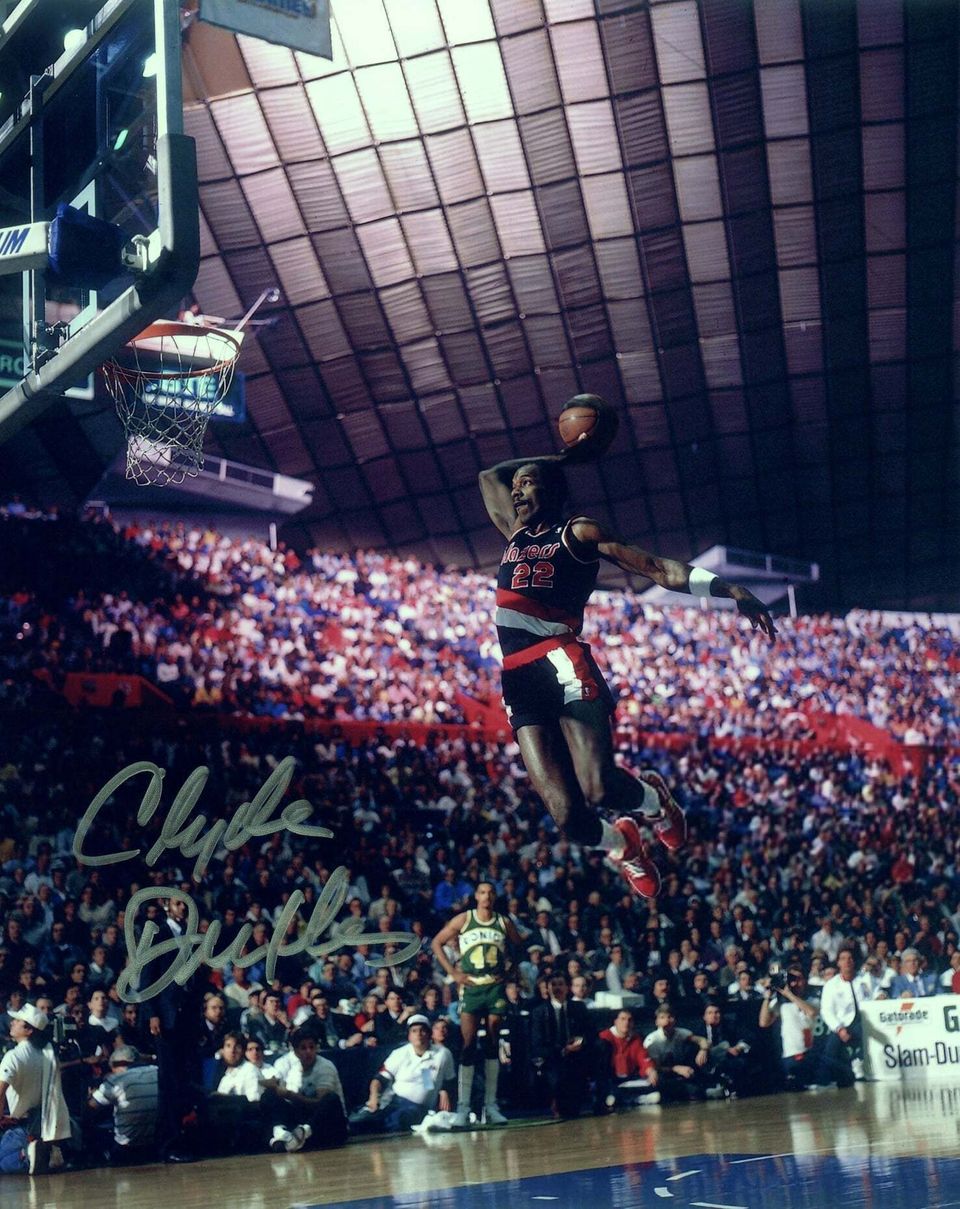 Big & bold Clyde "The Glide" Drexler autograph on this poster size photo from the 1987 Slam Dunk contest in Seattle.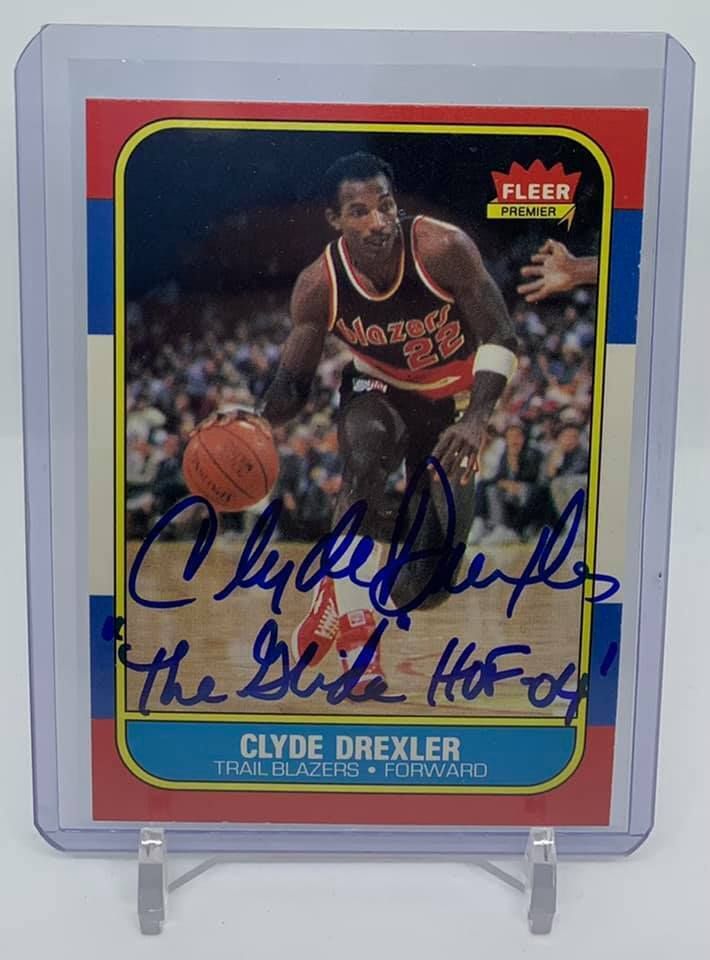 Autographed & inscribe version of Clyde's rookie card from the iconic 1986 Fleer set.
More Information coming soon